GRAPHICS
PRODUCT PACKAGE DESIGN
YOUTUBE CHANNEL WATERMARK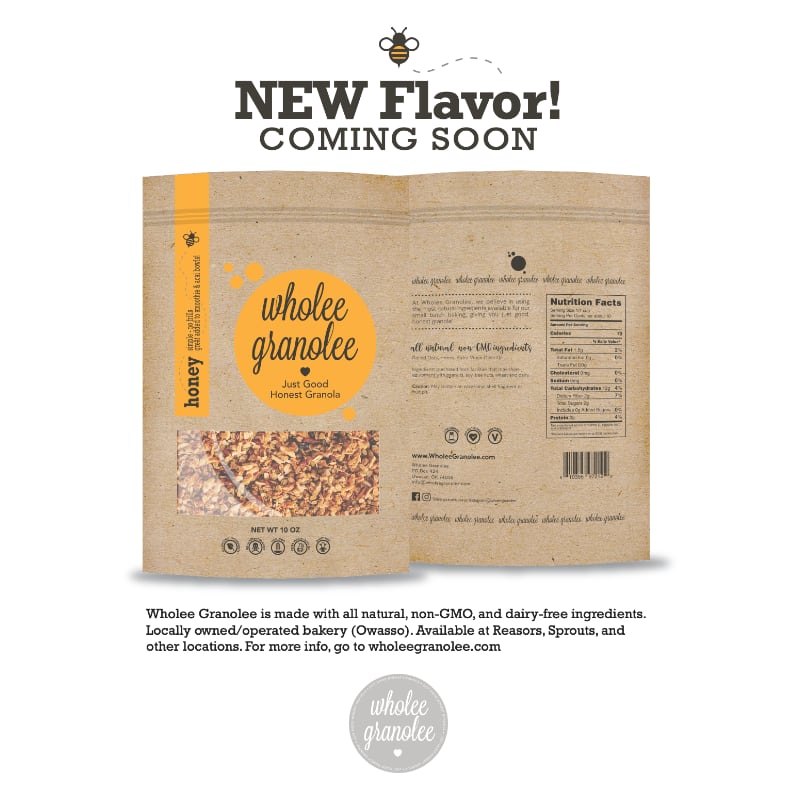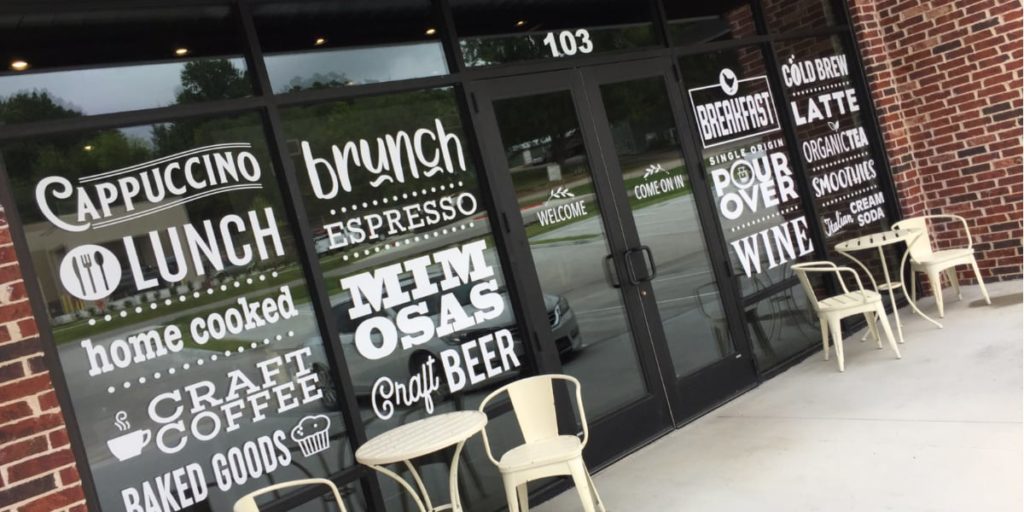 WINDOW GRAPHICS
LETTERING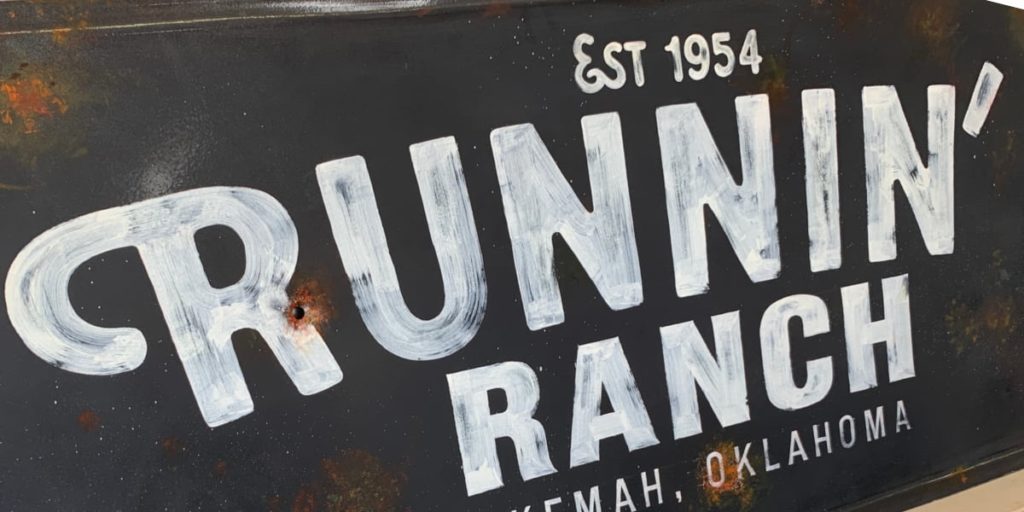 2 ft x 5 ft DISTRESSED METAL SIGN
Client wanted a replica of a sign that used to hang over his family's ranch and wanted it to look "old." A local fabrication company cut the sheet metal, radiused the corners, and added the embossed border. Lettering was done via "dry brush" technique so that the strokes were more visible. Rust areas were also hand-painted. The bullet hole was simply drilled, indented with a ball peen hammer; rust added for realism.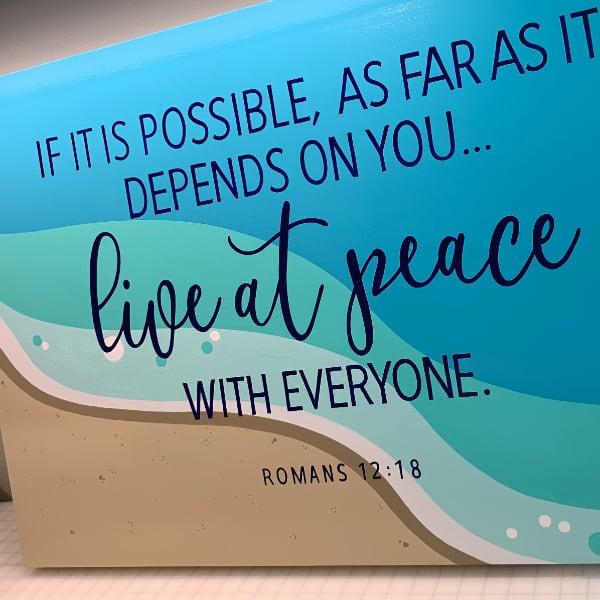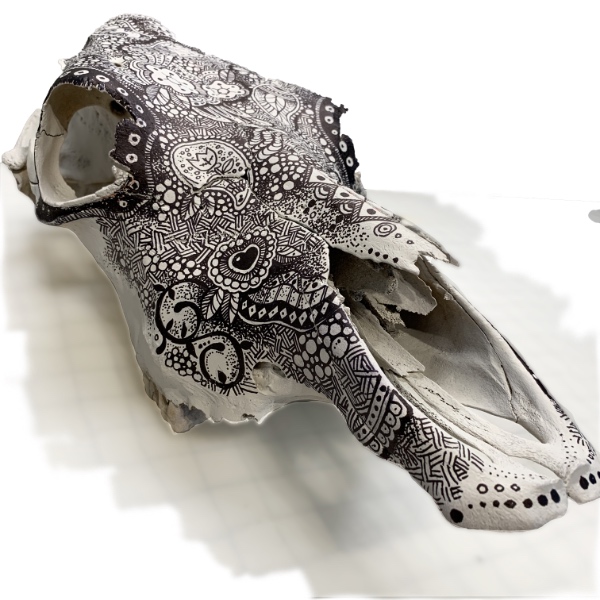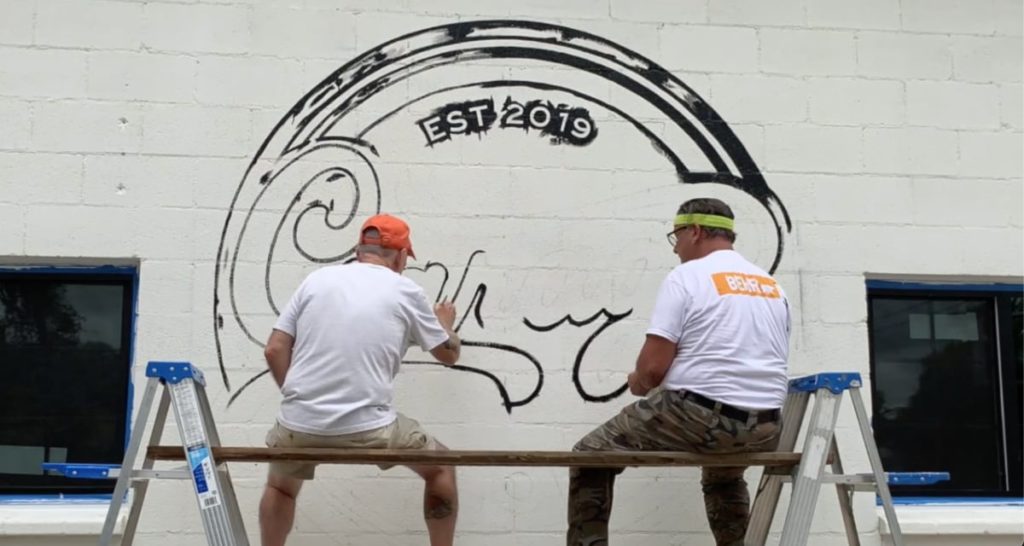 Couple of old "Walldogs" doing what we love – me on the left; Darrell Craig on the right.
We've known each other since the 1980s. Always a fun day when we get to paint together.