LETTERING
I've been hand-lettering since high school — posters, banners, covers for event programs, etc. My love for lettering really took off when I discovered lettering quills and 1-Shot Lettering enamels. (This was before digital cut vinyl was even available and EVERYTHING was hand-lettered.)
Recently, there has been a renewed interest in hand-lettered signs. People seem to gravitate toward the "old school" skills…and there's just something about the look of a sign that's been painted by an old sign guy, like myself. Currently, the bulk of my lettering is on the cornhole gameboards, but I still get to do some custom signs for clients homes or businesses from time to time.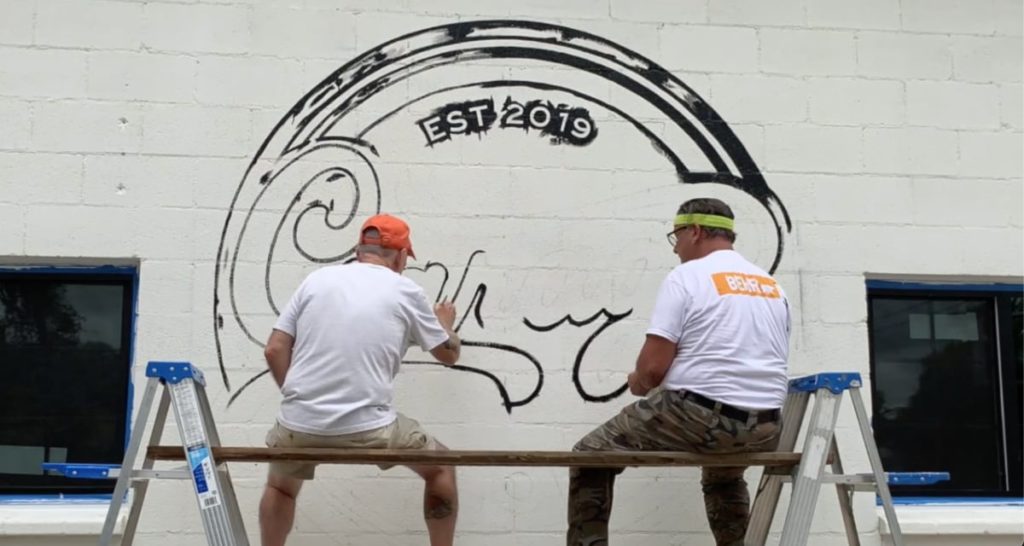 Couple of old "Walldogs" doing what we love – me on the left; Darrell Craig on the right.
We've known each other since the 1980s. Always a fun day when we get to paint together.