HAND-LETTERED SIGNS
I started hand lettering posters and signs when I was in high school. I soon discovered there was money to be made outside of doing backdrops for homecoming coronations and football games.
My first "real sign job" was for a real estate developer who paid me $5 each for 10 small wood signs that read "SOLD." That was 1977. I started hanging out at a couple of the local sign shops, learning about commercial lettering enamels and brushes, how to create patterns, basic sign layouts, color combinations, etc. I soaked up everything I could learn about signpainting.
In the mid-80s, hand lettered signs began to be replaced by digital cut vinyl. In recent years, hand lettering has made a comeback. People want to own things that are truly hand crafted. Of all the things I do, hand lettering is the most satisfying for me.
All of the examples on this page were lettering by hand. No stencils. No vinyl. Just brushes and paint.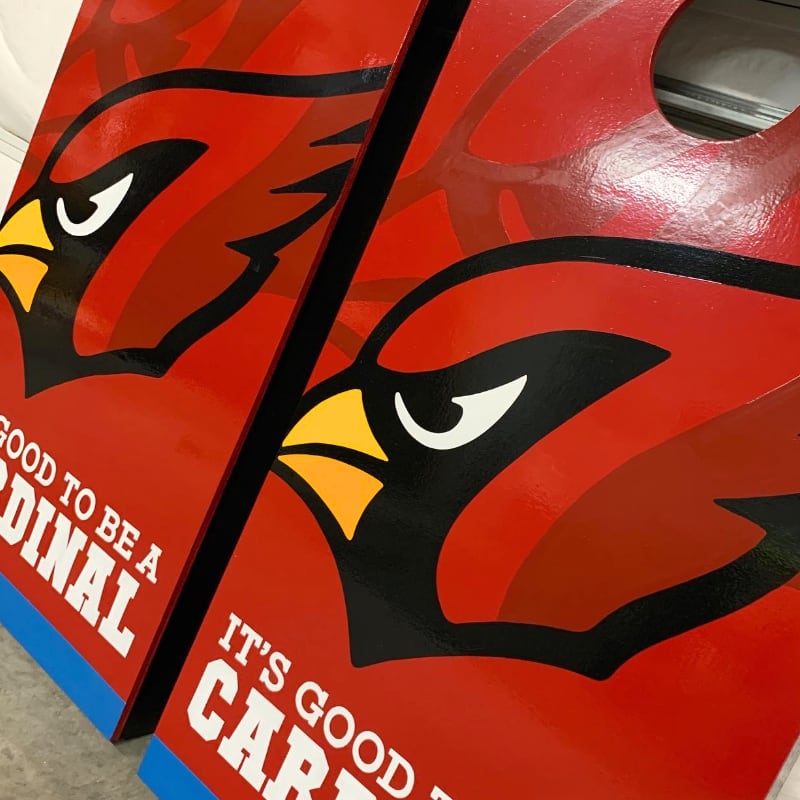 2 ft x 5 ft DISTRESSED METAL SIGN
Client wanted a replica of a sign that used to hang over his family's ranch and wanted it to look "old." A local fabrication company cut the sheet metal, radiused the corners, and added the embossed border. Lettering was done via "dry brush" technique so that the strokes were more visible. Rust areas were also hand-painted. The bullet hole was simply drilled, indented with a ball peen hammer; rust paint added for realism.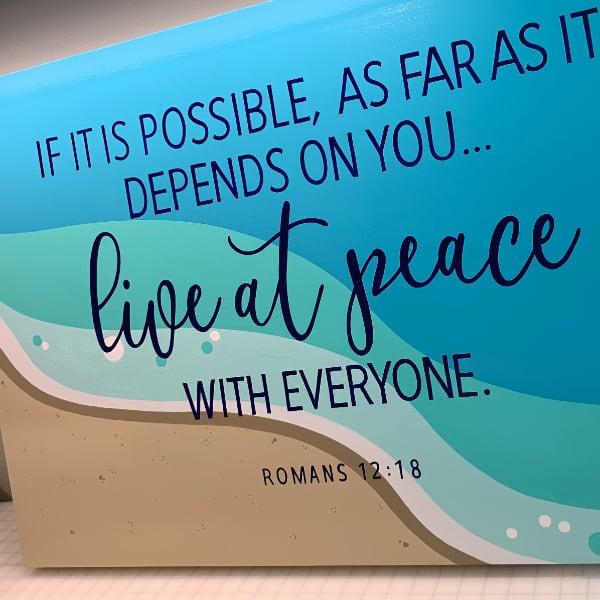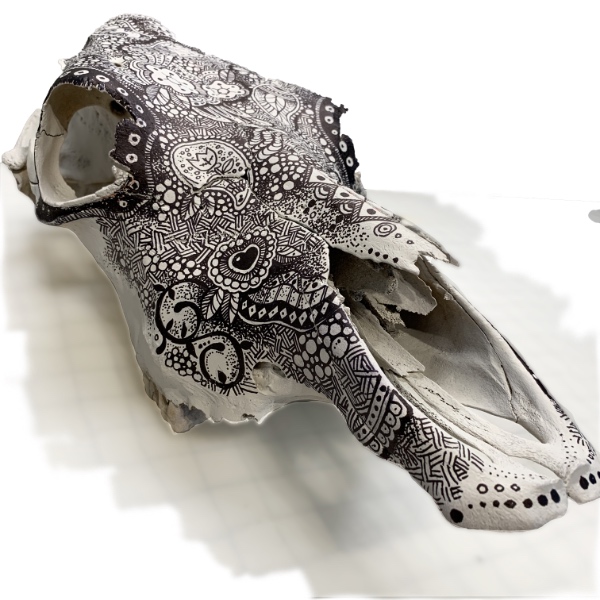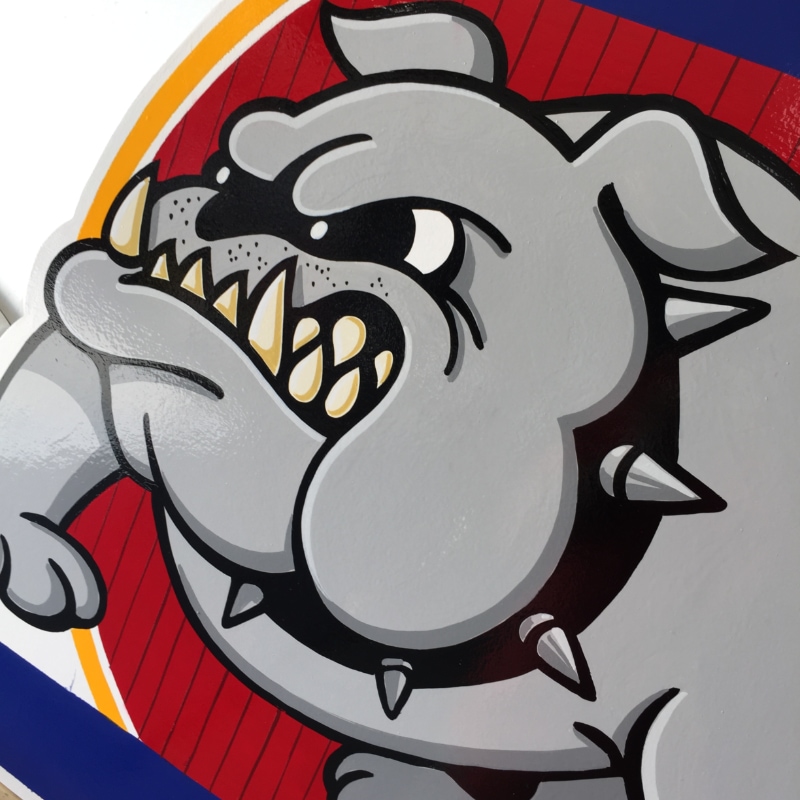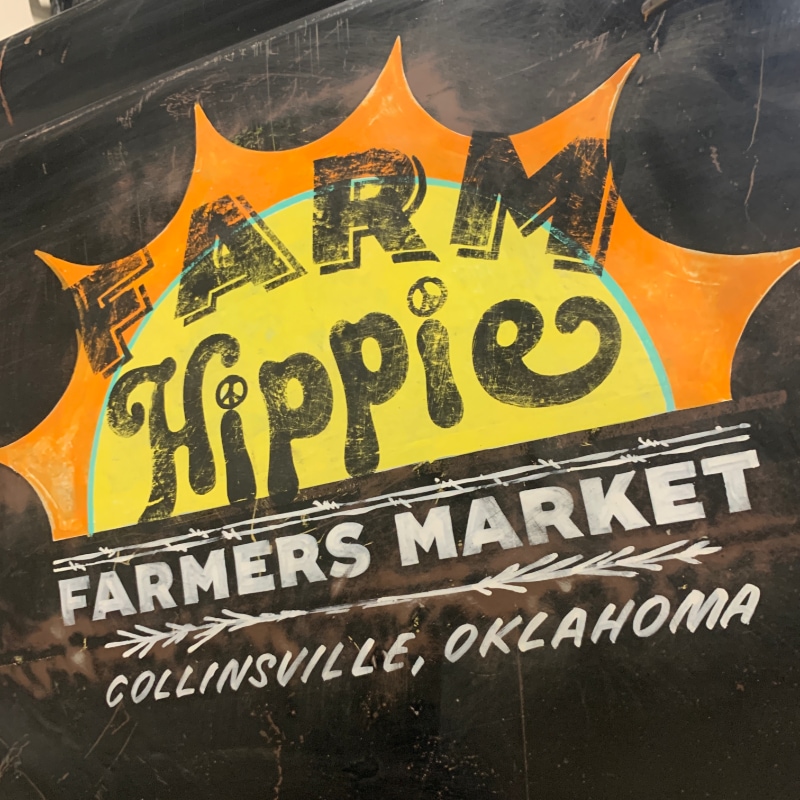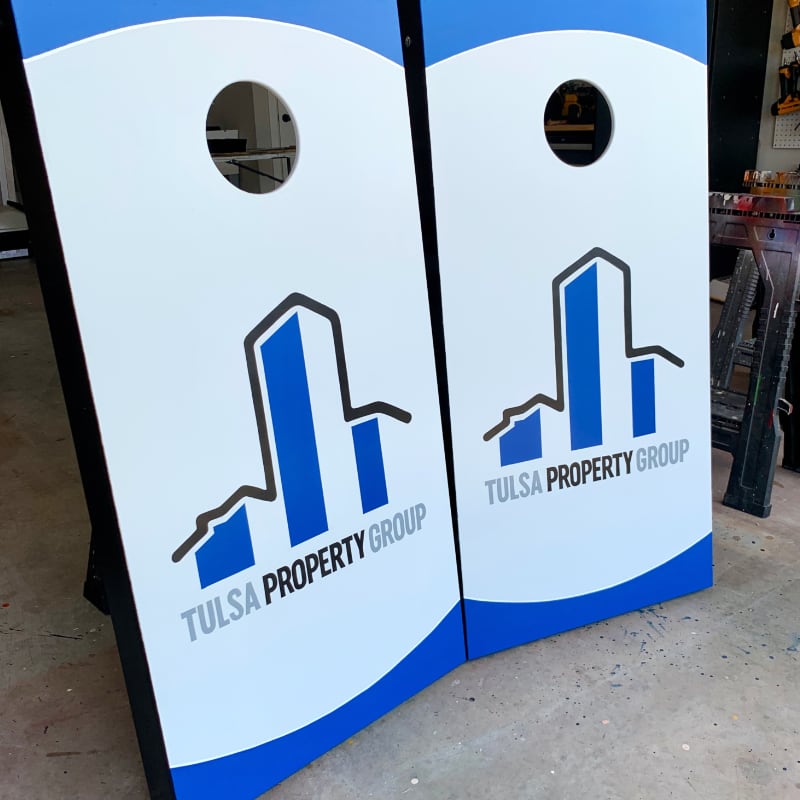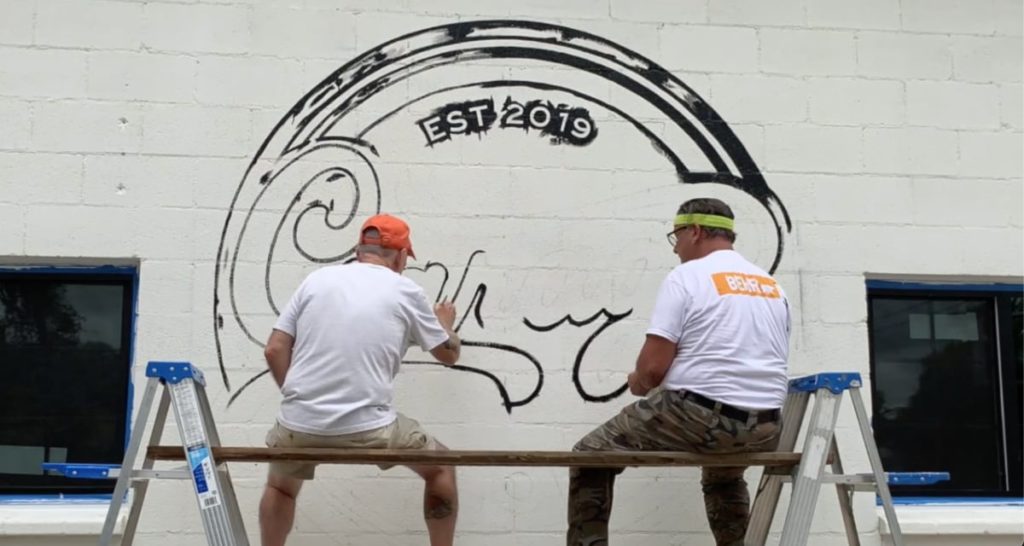 Couple of old "Walldogs" doing what we love. ME on the left; Darrell Craig on the right.
We've known each other since the 1980s. Always a fun day when we get to paint together.